With an unparalleled reputation for building high quality custom homes, the same team brings you Sorento Signature. Functional layouts matched with designer pre-selected finishes. quality craftsmanship and attention to detail to build you A Place To Come Home To.
There are four professionally selected interior palettes to choose from, providing a look for everyone. These schemes can be mix and matched to your preference or decide to stay true to the original. For those who crave even more luxury, we offer upgrades such as hardwood floors or white cabinets.
Each of the six floor plans to choose from within the series are under 2,000 square feet, boast a double car garage, and are designed to fit smaller lots. With the choice of a modern or traditional exterior, we help you find the perfect curb appeal combined with a floor plan that functions for your family.
Inspired by the contemporary farm house, golden wood tones resemble vast Alberta prairies complimented by warm whites and greys. A bright palette with just enough warmth to get you through the winter.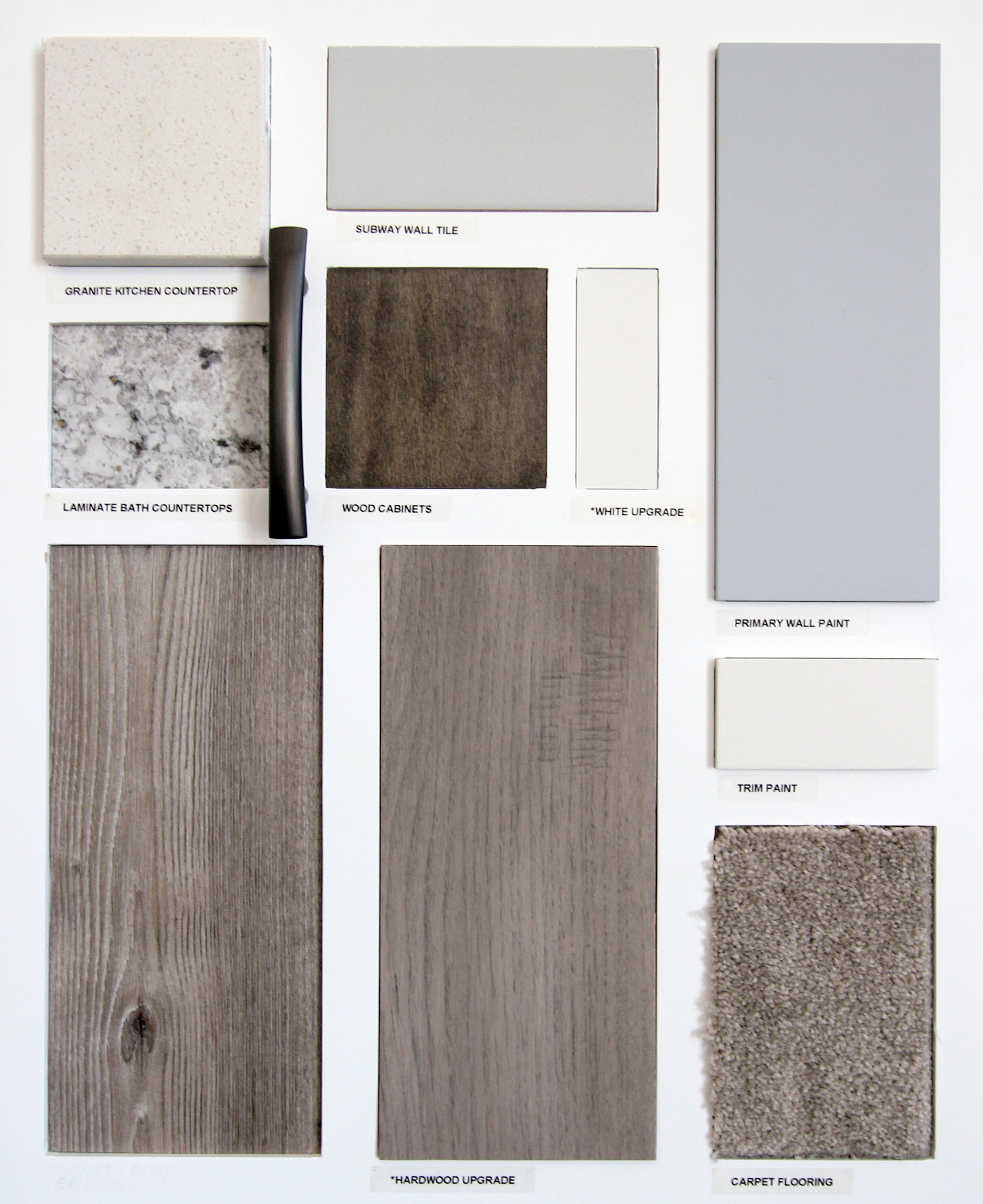 The Canadian west coast provides inspiration for this cool palette of greys. Pebble tones create a neutral scheme to reflect calm light throughout the home, referencing the muted coastal skies.
The rugged, natural beauty of the forest was the inspiration behind warm woods and earthy tones. This contemporary twist on rustic will have your home feeling both fresh and inviting.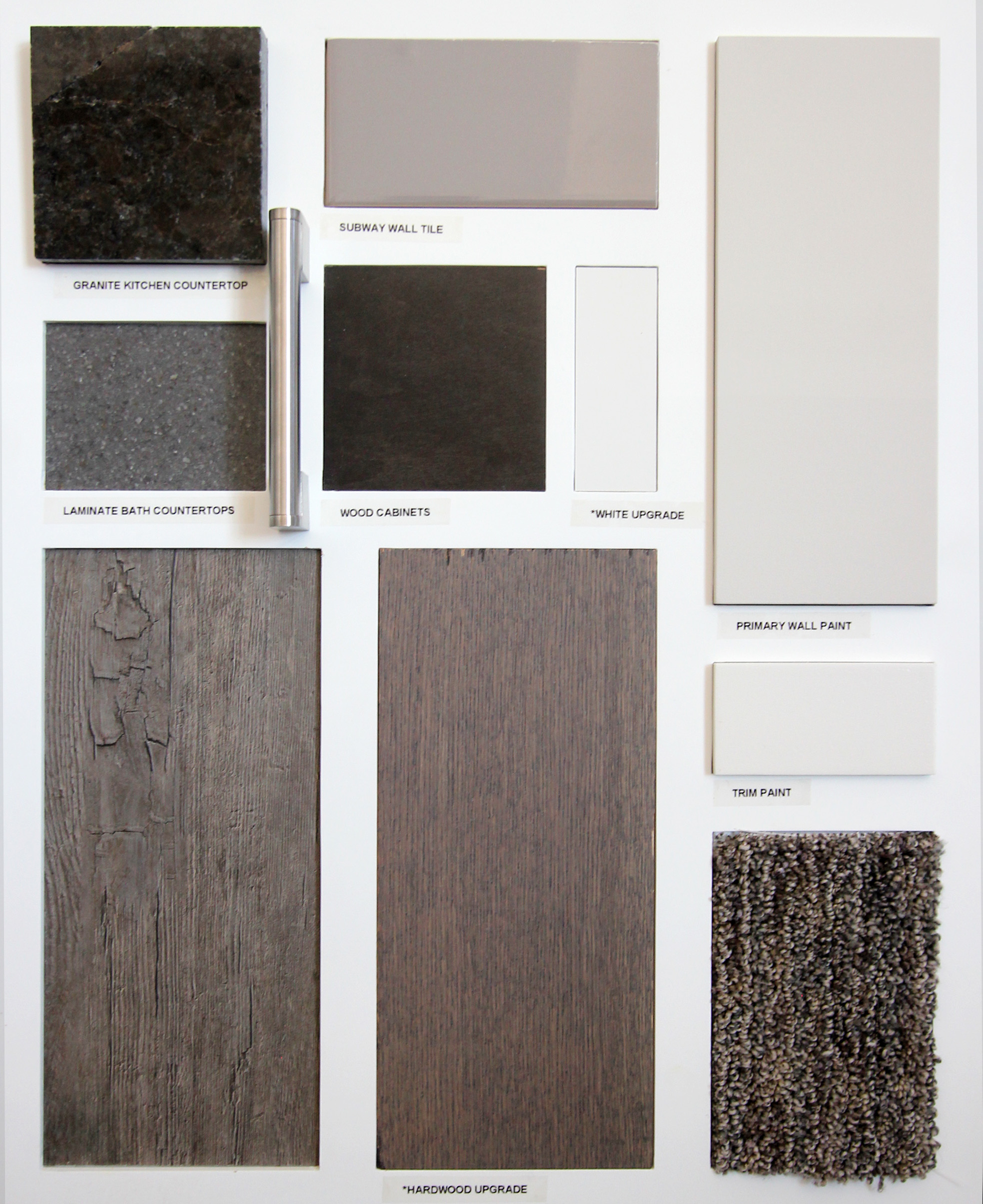 This Rocky Mountain-inspired palette reflects the contrast of daunting peaks against an airy, bright sky. Dark textures and cool hues create a dynamic space that evokes the tranquility experienced upon summit.